9 kinds of home fitness equipment evaluation, the ring is the most practical, the abdomen wheel is not recommended to buy
Most weight training can be done without any equipment.
However, with the help of equipment, you can try more exercises to increase training benefits.
For novices, how to choose the most suitable one from the many devices ?
The content of this article: Evaluation of various equipment by a fitness practitioner for many years

Evaluation method: score by star, 1-3 stars
1. Ring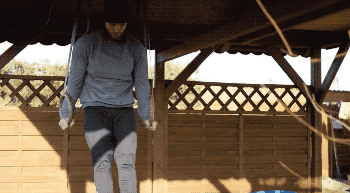 The most practical and cost-effective equipment.
A lifting ring can replace many equipment: horizontal bars, abdominal wheels, parallel supports, push-up supports.
The only disadvantage is that if there is no outdoor venue, the installation is not convenient, and you do not want to punch holes, you can use it with the indoor horizontal bar.
Practical value: 3 stars
2. Push-up bracket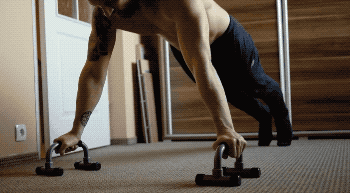 The advantage is that it can increase the drop range of push-ups, and can also change the grip to keep the wrist in a neutral position and reduce the pressure on the wrist.
It can also be used to do some difficult movements, such as group support, handstand support and so on.
But this kind of action should not be too close to the grip, and when the bracket is placed very open, the stability is generally not good, and it is more difficult to control for novices.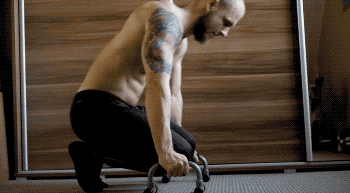 Practical value: 1 star
3. Parallel bracket and Russian stand
The nature is the same as the push-up stand, but the performance and practicality are much higher.
In supporting actions, in addition to making the wrist more comfortable, the handle is thicker, more suitable for grasping, and the length is longer, and the stability is good.
Practicing handstand support is very practical, if possible, you can make it yourself.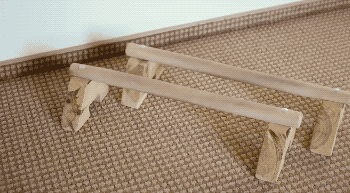 Practical value: 2 stars.
4. Indoor horizontal bars
Generally people who like to exercise at home will prepare.
In theory, you can do a lot of movements, in addition to pull-ups, there are also double moment arms, front and back level, tailwind flag, and dragon flag.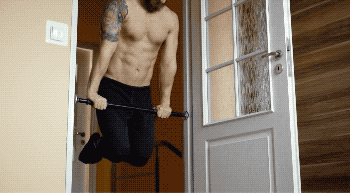 But usually it will not move back and forth after being fixed, so it is mostly used for pull-ups or front level.
However, since this type of action is very comprehensive, the practical value is relatively high, and it will not take up much space after installation.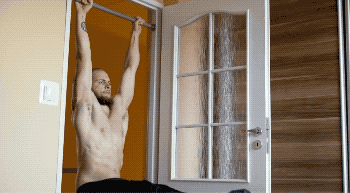 Practical value: 2 stars.
5. Weighted vest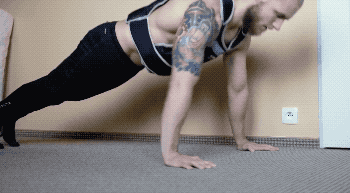 To increase the difficulty of many basic exercises, you can use a weighted vest, which is very convenient, such as pull-ups, push-ups, and arm extensions.
Weighted vests also have different weights, but generally you will not use more than 10kg, otherwise it will be too bulky.
Practical value: 1 star.
6. Ankle weight bag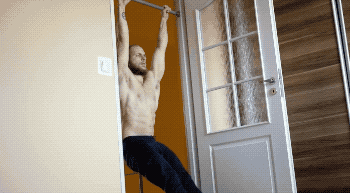 Like the weight vest, it is used to increase the difficulty, such as raising the legs, L-shaped support, and of course other foot-off movements can also be used.
Practical value: 1 star
7, skipping rope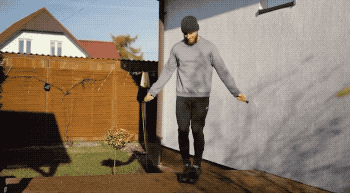 Before high-intensity training, it is very suitable to warm up and warm up the joints.
Practical value: 2 stars.
8. Abdominal wheel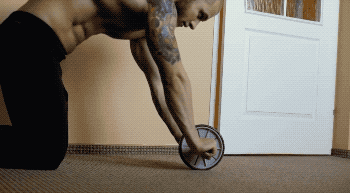 There is no doubt about the effect of abdominal muscle exercise. It can also be used for static support movements, which is helpful for movements such as front level and dragon flag.
However, the use of the abdomen wheel itself is a bit difficult, knocking off the front teeth, straining the abdominal muscles, and low back pain.
All the movements that the abdomen wheel can do can be done with rings.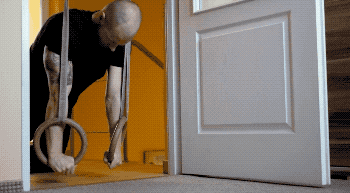 Practical value: 1 star
9. Inverted support bracket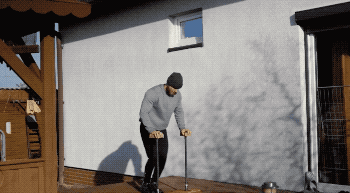 It is designed to be used for handstands and other movements, but it can also be used for parallel bars, arm flexion and extension, and front level movements.
Practical value: 1 star
to sum up
Most of the equipment is used to try specific (more difficult) movements. If you only want to do basic training, you don't need any equipment.