Christmas selection recommendations: foreign media inventory of top 10 best-selling products, Google trends to see potential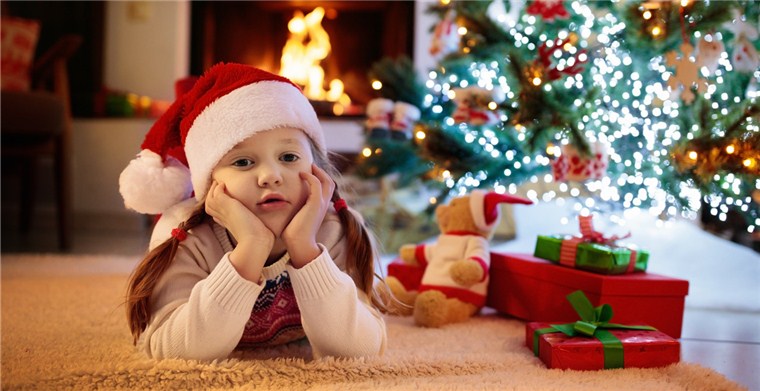 In this article, we will help sellers organize product selection ideas and product catalogs by looking at popular products sold by cross-border e-commerce in the peak season. Sellers will be able to decide which products to offer to niche audiences and master some design skills to turn simple products into best-selling products of the season.
Which popular products will be sold in 2020?
1. Mug
A cup of steaming hot tea will make people happy. When everyone is looking for items that can make living and working spaces more comfortable, the mug becomes an ideal product to sell during the holidays.
When people don't know what gifts to give, mugs are also one of the alternative gifts.

The surge in searches for mugs in December each year shows that the category has great potential to attract a wide audience.
Creating memorable designs for your target audience is the next equally important step.
The better the niche market, the greater the sales. For example, if a buyer is a drama lover, the TA is more likely to buy mugs with drama elements.
2. Hoodie and sweatshirt
The fashion of the holiday season is to look for warm hoodies and sweatshirts. Therefore, sellers need to provide buyers with suitable winter fashion clothing.
From a design point of view, this season is a good time to wear ugly Christmas sweaters-December 20 is "International Ugly Christmas Sweater Day."
3. Wall art
A picture is worth a thousand words. The possibility of design makes murals one of the best-selling products in the holiday season.
If your photography or painting skills are up to this task, then you can turn your artwork into posters, framed posters and canvases. Whether the art wall can be themed on holiday is not important, as long as it is a collectible artwork.
If you are looking for a conceptual idea for the store, then you can consider offering fully customized products. Use your imagination to find some products that can combine your skills and customer needs.
4. Jewelry
Jewelry is the third most popular Christmas gift, and 55% of women said they would like to receive jewelry during the holiday season.
However, if you don't want to frantically string pearls and send orders during the peak season, there are other options.
You can prepare goods in advance, complete orders through warehousing services, or sell custom jewelry as needed. Sellers can learn the skills of selling jewelry online to make the most of this product category.
5. T-shirt
T-shirts are not the first product that people think of when they think of shopping seasons. Not everyone will wrap a thick scarf and wear a ski mask to protect against the cold.
If most of your customers are in California, instead of selling personalized Christmas sweaters, consider designing a series of holiday T-shirts. In this way, your customers will feel that they are part of your community because you know what they need to make them more loyal to your brand.
In addition, T-shirts are a must-have item in the wardrobe, and are the basis for fashion trends such as sports and leisure and streetwear.
6. Bags
Santa's bag is basically a plain red bag, but your customers may want to choose more fashionable products. This is where backpacks, waist bags, and tote bags come in, especially for buyers who prefer practical and long-lasting gifts.
Tote bags are a more affordable product choice and easy to design. For example, you can design inspirational quote bags to add some additional value to your store.
7. Beanies
When the temperature drops below freezing, the woolen cap can keep the ears warm. Sellers will start looking for fashion items to match their autumn/winter clothing in August and September.
In this fast-fashion era, single products with embroidered designs are fashionable trendsetters. Sellers can use this trend to design warm and beautiful woolen hats.
8. Leggings (Leggings)
Searches for leggings began to increase in September, and peaked in November and December.

Leggings belong to the category of sportswear and sports leisure. Printed products like leggings are suitable for matching patterns. You can a) enable a graphic design team, b) use holiday themes (such as candy bar stripes, customized personalized patterns, etc.), c) stick to mainstream color schemes, and then move towards personalization.
In the autumn and winter season of 2019, the more eye-catching colors include red, peach, dark cheese orange, and Galaxy blue.
9, Bean bags bean bag lazy sofa
When "Black Friday" and "Cyber ​​Monday" come, orders for household and daily necessities will surge, and people will buy bread machines, Christmas socks and other commodities.
According to Google Trends, during the Christmas shopping season, searches for lazy sofas have increased significantly.
Sellers can make a limited edition bean bag sofa to test the water. Customize products as needed, then use drop shipping to ship them, and investigate buyer feedback on products. If your experiment is successful, then the "bean bag" lazy sofa may become a permanent feature in your product catalog.
10. Baby onesies
Parents and relatives of babies during the shopping season are dedicated to finding a unique gift. Toys and games can definitely move children's hearts, but buyers also need more practical gifts.
Ready to sell popular products
Now that you know which products are better for holiday sales, you can start to prepare your designs and carefully select products that suit you strategically.