Comprehensive mobile phone sales ranking
No. 1 on JD's sales list: iPhone 11
The three models of iPhone 11 use the strongest CPU in the industry. The A13 is not only stronger than the current Snapdragon 855, but also stronger than the Kirin 990. It has also been revealed that the performance but has not yet released a new phone is more powerful than the Snapdragon 865. If nothing else, this result will last for more than half a year. What's interesting is that the current three versions of Apple 11 use the same type of CPU. The Apple A13 processor and the computer-side CPU Ryzen ZEN2 use the same 7nm process, which has a particularly low performance. Consumption, while ensuring performance improvement, to ensure battery life.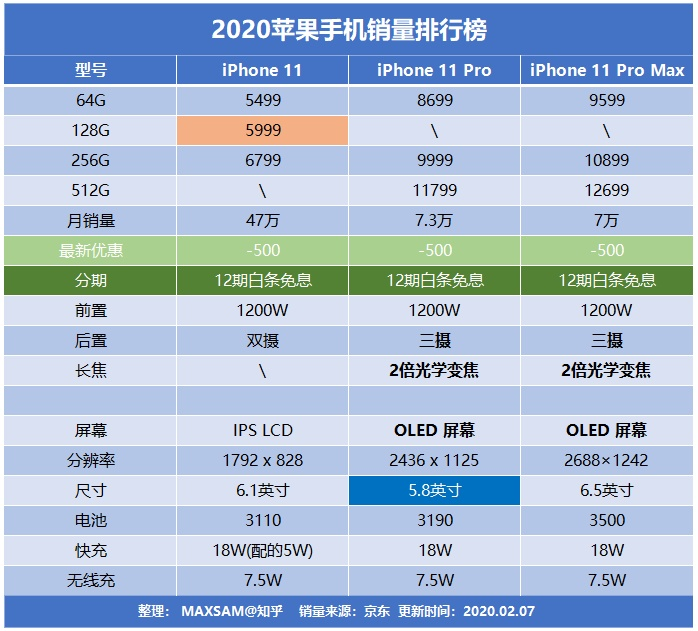 Special note: The main difference between iPhone 11 Pro and iPhone 11 Pro Max is the screen. The difference between the two is 900 yuan. If you like to read, try to go to the 6.5-inch screen. The battery is more durable. If you plan to buy this version Now, just go to the 512G version without hesitation. If you are not in a hurry, you can transition from iPhone 11 to September this year. When the iPhone 12 is released, there are currently three versions of the mobile phone, including the national bank, the Hong Kong bank, and the official version. The cost is too high, now the advantage is not big, the warranty is also, the official refurbished machine is repaired and re-released after the official receipt of the warranty machine, the product price is low, but after all, it is not brand new, and the quantity and discount are limited. At present, the most recommended is to go to the official Apple flagship store of JD to buy.
Second place on Jingdong sales list: Huawei HUAWEI Mate 30 5G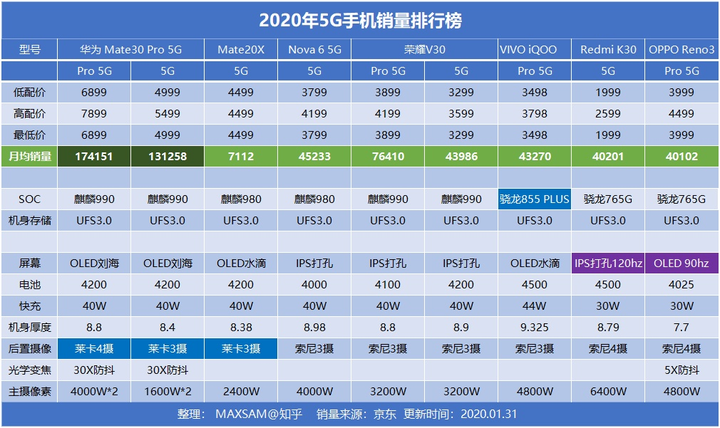 Third place on Jingdong sales list: Xiaomi 10
For Huawei users, the screen quality of Mi 10 and the accuracy of the camera have been improved. If you are not obsessed with Leica lenses, Mi 10 is more worth buying than Huawei MATE30 PRO 5G. After all, the price is lower and more cost-effective, but users at this level It seems that the issue of price is rarely considered.

Mi 10 is not only the strongest mobile phone in Xiaomi's history, but also the strongest Android 5G mobile phone on the domestic market.

The most cost-effective configuration is:

Xiaomi 10 8G+256G
Fourth place on JD's sales list: Honor V30 PRO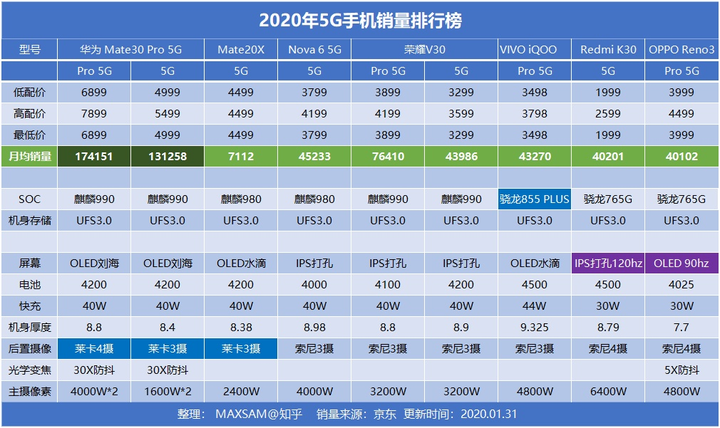 The fifth place on JD.com sales list: Huawei HUAWEI Mate 20
The previous generation of Huawei's flagship mobile phone, screen, camera, all aspects are very good.
The sixth place on the Jingdong sales list: Huawei HUAWEI P30
Seventh place on JD.com sales list: Honor V30
Eighth place on JD's sales list: Huawei HUAWEI nova 6 5G 105
Ninth on the Jingdong sales list: OPPO Reno Ace