The 2019 global sales rankings are announced: Volkswagen is not the hottest one. Buying global models starts with these models
The auto market in 2019 has come to an end, and the global car sales rankings have also been released. From the statistics of relevant media, Japanese and German cars are still the leading car series in domestic and even global sales. In terms of single models, Japanese cars, American big pickups and German cars occupy a more mainstream position.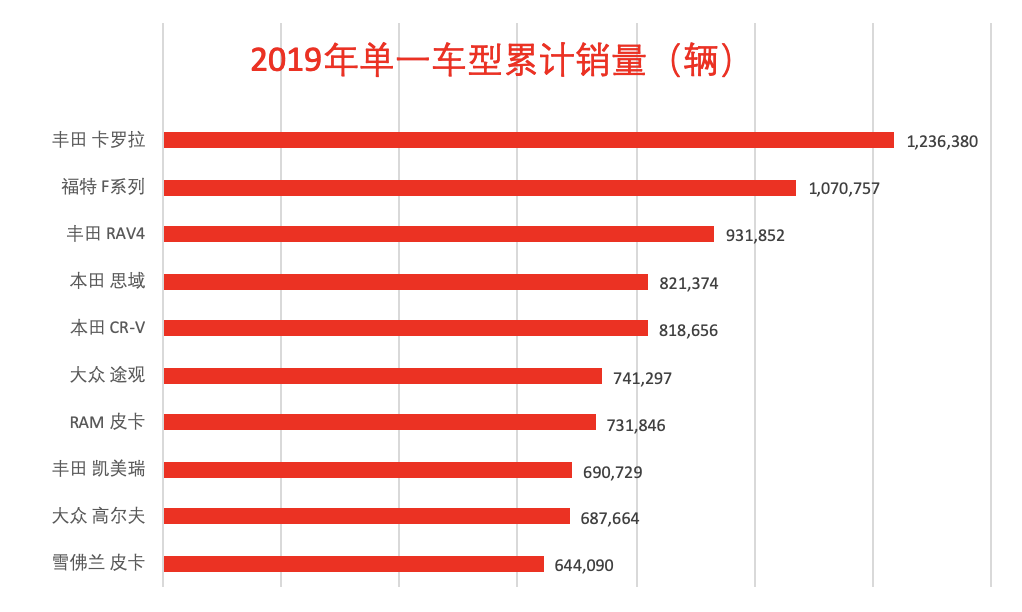 Japanese cars are still mainstream
From the ranking list, it is not difficult to find that in the top ten single models, Japanese cars accounted for 5 models, occupying 50% of the position. Among them, 3 models of Toyota and 2 models of Honda are Toyota Corolla, Camry and RAV4. Honda The models on the list are Honda Civic and Honda CR-V.
It is worth noting that these five models have a good performance in the Chinese auto market. Corolla and Civic have long been among the top ten sales of A-class cars, and their product reliability and safety are well recognized by consumers. Camry, as a representative of Toyota's mid-level car, also has a good reputation and sales performance. Based on the TNGA architecture, it also makes many consumers satisfied.
In terms of SUVs, Toyota's RAV4 and Honda's CR-V are also responsible for the sales in the Chinese market. Although their product sales are not as good as Volkswagen's Tiguan L, their sales are also excellent for Liangtian. Guangqi Honda's Haoying, which has just been launched in the Chinese market, is a sister model of the CR-V, and it has more than 10,000 orders in one month, which also proves the importance of CR-V.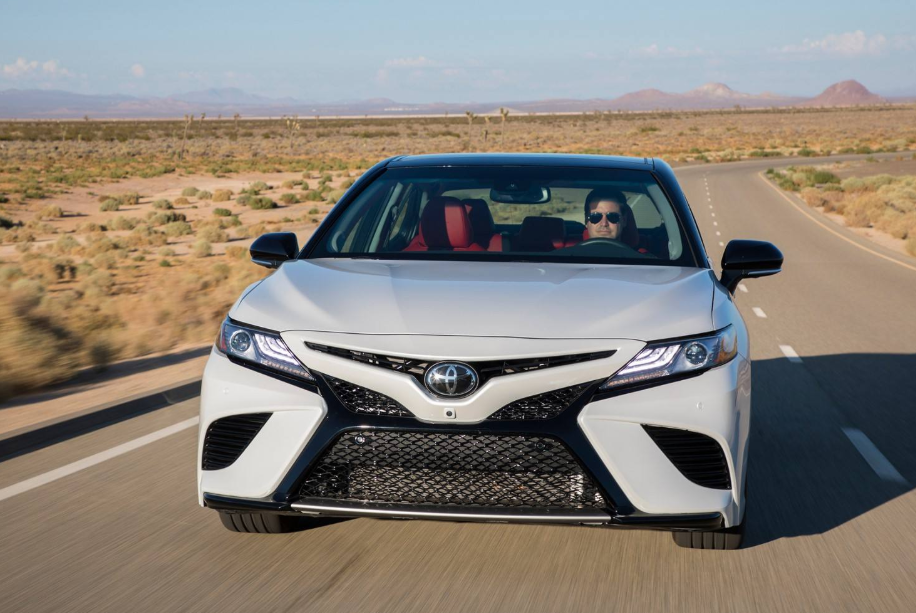 In the domestic market, Japanese cars generally provide global models. Although their sales are far from that of Volkswagen, they are also in the mainstream. On a global scale, the sales of single Japanese cars are clearly ahead of Volkswagen.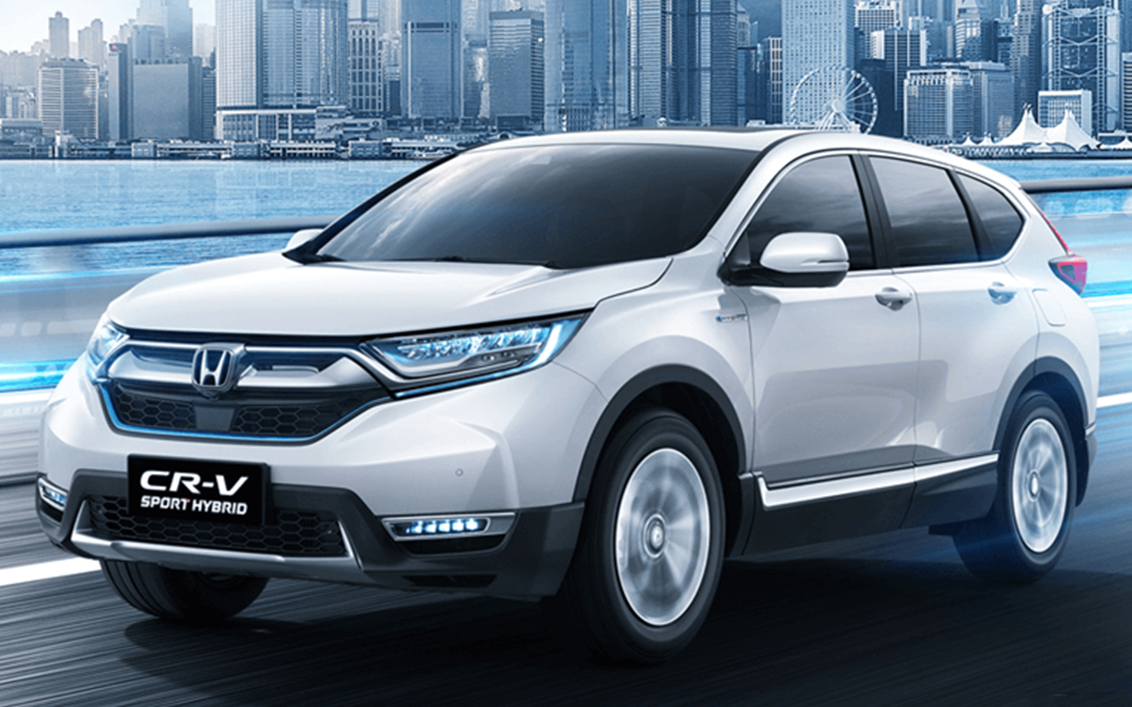 Volkswagen's two amazing cars on the list
Volkswagen, which is known as a sacred car in China, is obviously not very popular in the international market. At least the domestically popular LaVida has not appeared in the top ten of the world sales rankings. Of course, this is also the same as LaVida's special car. Identity related.
However, what I want to talk about today is not the Lavida, but the two cars that Volkswagen is on the list, Volkswagen Tiguan and Golf. Tiguan's domestic sales are also very hot, which has also boosted its global popularity. As the leading SUV of Volkswagen, Tiguan has a good presence in terms of brand accumulation, recognition and product performance.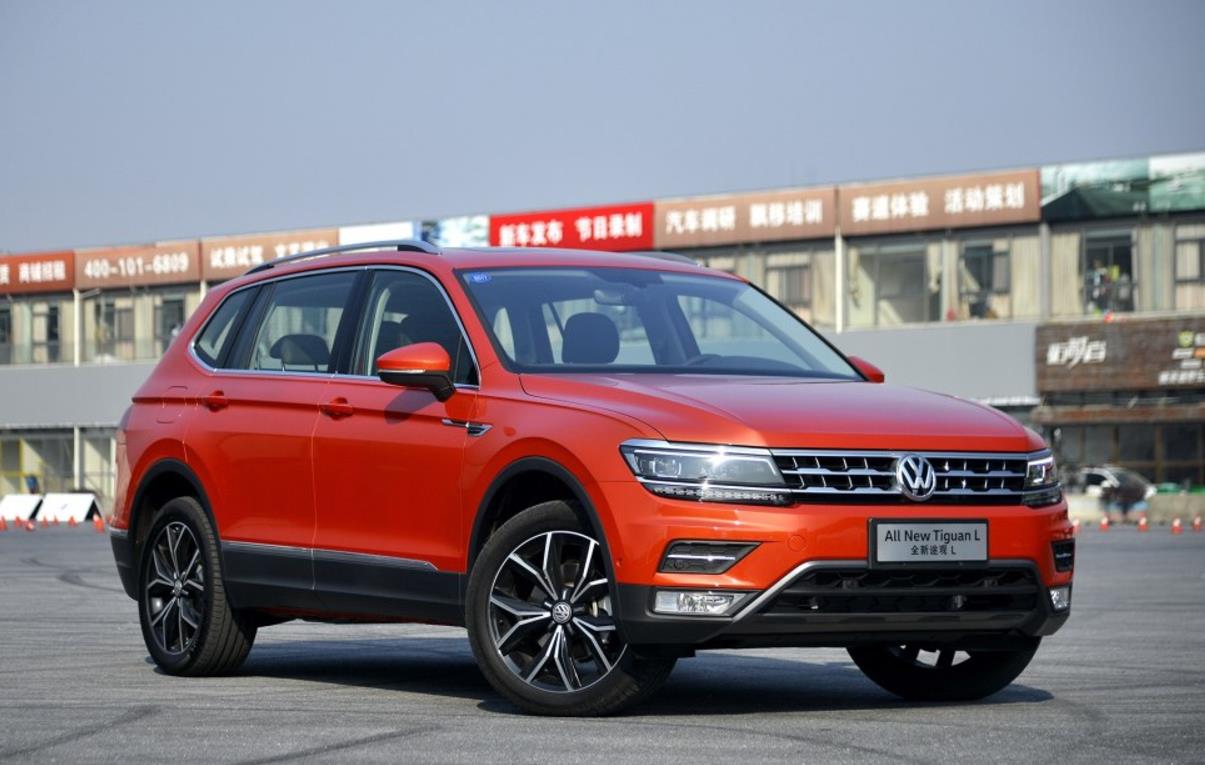 Golf is a topic that Volkswagen fans talk about. Its excellent performance has given it the title of "small steel gun". For Volkswagen fans, Golf is indeed a good car worth starting. Although in China, its sales are not as exaggerated as the LaVida, but in the global market, this car's performance is obviously good.
Three pickups are king
The domestic market is dominated by Great Wall pickups, and as the voice of the lifting of the ban on pickups is getting closer, Great Wall has also launched the Great Wall Cannon, a high-end pickup that focuses on passenger use. However, although it is very strong in the country, it is in the international market. The artillery still has a long, long way to go.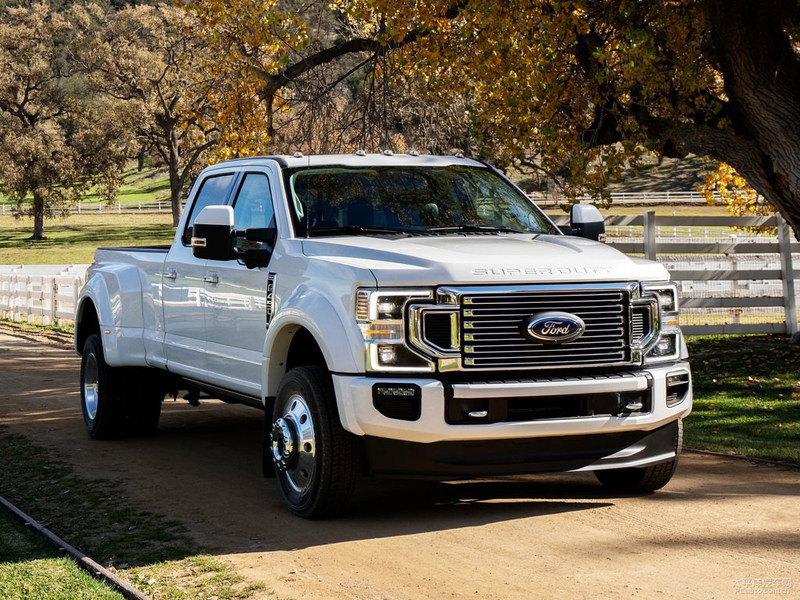 Sales statistics show that three of the world's top ten sales models have been selected for pickup trucks. Among them, Ford F-series pickup trucks sold 1.07 million in 2019, which is almost 10 times the annual sales of Great Wall pickup trucks, and Dodge Ram pickup 2019 The annual sales volume has reached more than 730,000, in addition, Chevrolet pickup has reached more than 640,000.
Obviously, pickup trucks still have many customers around the world, especially in the North American market. Muscle pickup trucks are very popular. For independent car companies, it may not be a good output point to force pickup.
Written at the end:
From the top ten single-model sales rankings, it is not difficult to find that Japanese cars are popular all over the world, and they also perform well in the domestic market. Although Volkswagen also has two cars on the list, they are not as good as the Japanese cars. In addition, pickup trucks have long become an existence that cannot be ignored, and its sales potential and data are still worth seeing.