According to data from the my country Passenger Car Association, in September, China's passenger car market retail sales reached 1.91 million, an increase of 7.3% year-on-year in September last year, achieving the highest growth rate for five consecutive months. It is worth noting that the wholesale sales of new energy passenger vehicles exceeded 125,000, a year-on-year increase of 99.6%. What about the terminal sales of new energy vehicles?
The reporter noticed in a Shanghai SAIC-GM-Wuling automobile sales store that a pure electric vehicle priced at around 30,000 yuan has attracted a large number of customers, and many customers have shown a strong willingness to buy cars.
Consumers in Shanghai: I prefer this car. It is small and convenient. If you don't leave Shanghai, driving this car is enough.
Shanghai consumers: buy a car and get a Shanghai brand, which is cost-effective. My main consideration is cost performance.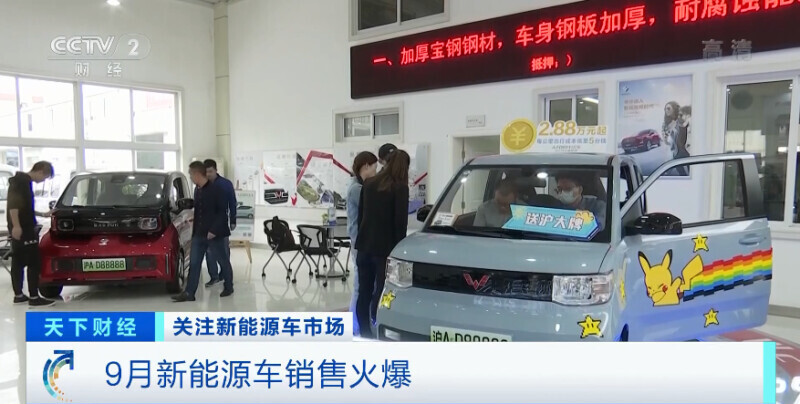 The person in charge of the store said that due to the increase in demand for new models, there is almost no excess inventory in their store except for the car used for display.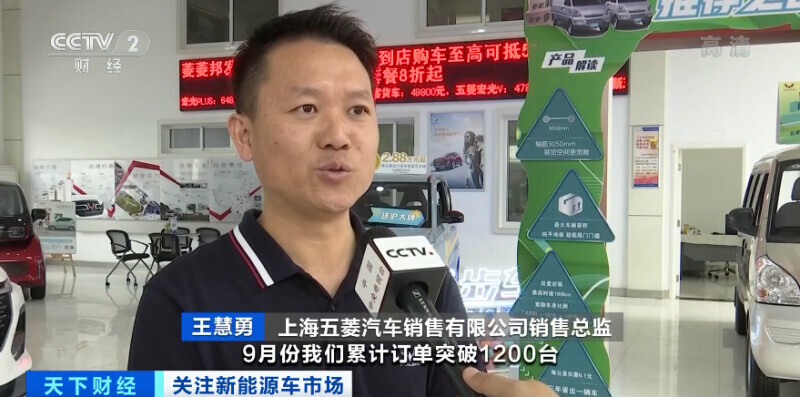 Wang Huiyong, Sales Director of Shanghai Wuling Automobile Sales Co., Ltd.: In September, our cumulative orders exceeded 1,200 units, which doubled from August. During the National Day Golden Week in October, we exceeded 200 orders in the same week.
The reporter noticed in a Weilai automobile sales store that although it is a working day, there are many customers who come to the store to buy, mostly young consumers.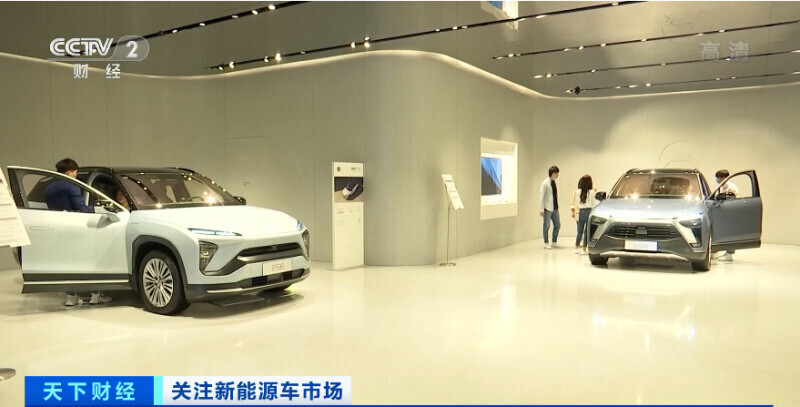 Some consumers in Shanghai said that pure electricity may be the trend, because various aspects such as usage costs and convenience of charging have gradually matured, so consider changing to a pure electric car.
In September, the new energy vehicle market showed diversified efforts. According to data from the Passenger Association, the wholesale sales of pure electric passenger vehicles in September was 102,000, a year-on-year increase of 105%. SAIC-GM-Wuling has 24,386 vehicles, BYD has 19,048 vehicles, and Tesla China has 11,329 vehicles, ranking the top three new energy vehicles.
New power car companies such as Weilai, Xiaopeng, and Weimar also performed well. Take Weilai Automobile as an example. In September, Weilai Automobile delivered 4708 units, a year-on-year increase of 133.2%. The cumulative delivery of the first three quarters was 26,375, exceeding the total number of deliveries in 2019.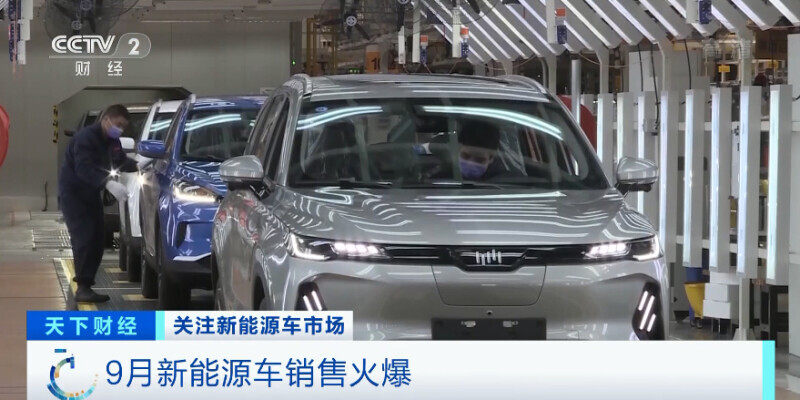 Xia Qinghua, general manager of the Shanghai regional company of NIO, said that firstly, consumers are more and more accepting of electric vehicles; secondly, a series of government policies aimed at electric vehicles this year have clearly given the market and consumers a lot of attention. Confidence; Finally, the electric vehicle market has become more and more mature from the product itself, and the charging experience has become more and more convenient, so consumers have no worries about the future and it is very convenient to use.
Source: CCTV Finance