Launching the life science laboratory, "RELX" will explore the "no man's land" in the atomization industry
Get link

Facebook

Twitter

Pinterest

Email

Other Apps
As a leading brand, RELX has begun to assume more industry responsibilities.
On September 17, 2020, relx , which was established less than three years ago , announced at the " Advance to Science" Media Open Day held in Shenzhen that it has recently opened a life science laboratory. The laboratory will systematically study the degree of harm reduction of electronic atomized aerosol at the level of human cells and animals, and carry out preclinical safety assessments.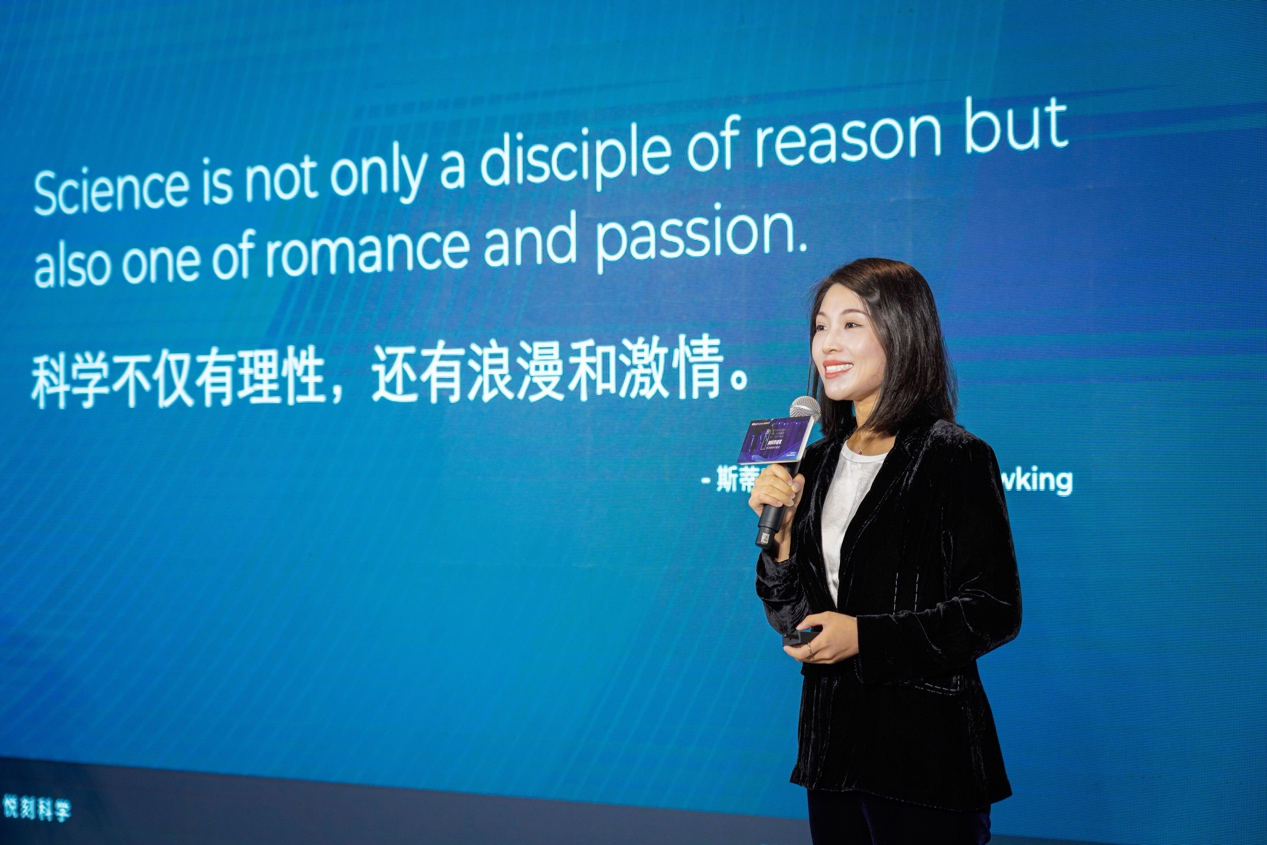 Wang Ying, founder and CEO of RELX
The use of the life science laboratory not only allows RELX to expand its business lines, but also makes this entrepreneurial brand that focuses on the manufacture of electronic cigarette products in the eyes of consumers, becoming a company integrating scientific research, product design, product manufacturing, and marketing. A consumer technology company with various strengths such as retail.
It is understood that the RELX physical and chemical laboratory has been accredited by CNAS (China National Accreditation Service for Conformity Assessment). CNAS (China National Accreditation Service For Conformity Assessment) is the English abbreviation of China National Accreditation Service for Conformity Assessment. It is the only institution in China that is qualified to issue national accreditation laboratories approved and authorized by the National Certification and Accreditation Administration. Through the testing agencies of the CNAS accreditation system, the testing results will be more authoritative.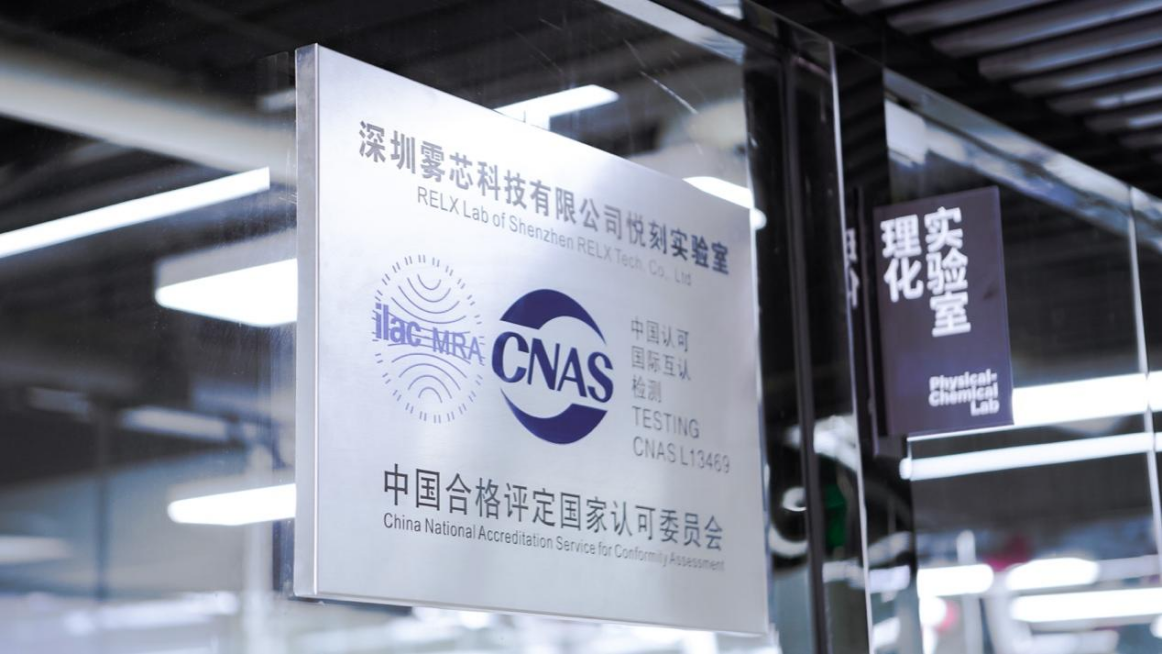 The physical and chemical laboratory opened by RELX in 2019 has been accredited by CNAS
During the media visit, the researchers introduced two important parts of the laboratory:
The first part is the SPF (Specific Pathogen Free, no specific pathogen) level animal laboratory, which is an area where aerosol in vivo influence experiments and behavioral experiments are carried out through animals such as mice. The mice are placed in medical-grade professional drug delivery equipment, and are undergoing aerosol inhalation experiments. In another area, the experimenters also set up a behavior preference observation room to systematically evaluate the harm reduction and use preference of RELX products at the animal level.

The second part is the cell experiment and biochemical experiment area, to conduct toxicological assessment of the cell safety of RELX products. More than a dozen researchers are busy using professional equipment to expose cells to a controlled aerosol environment to explore whether a specific component can cause cell damage.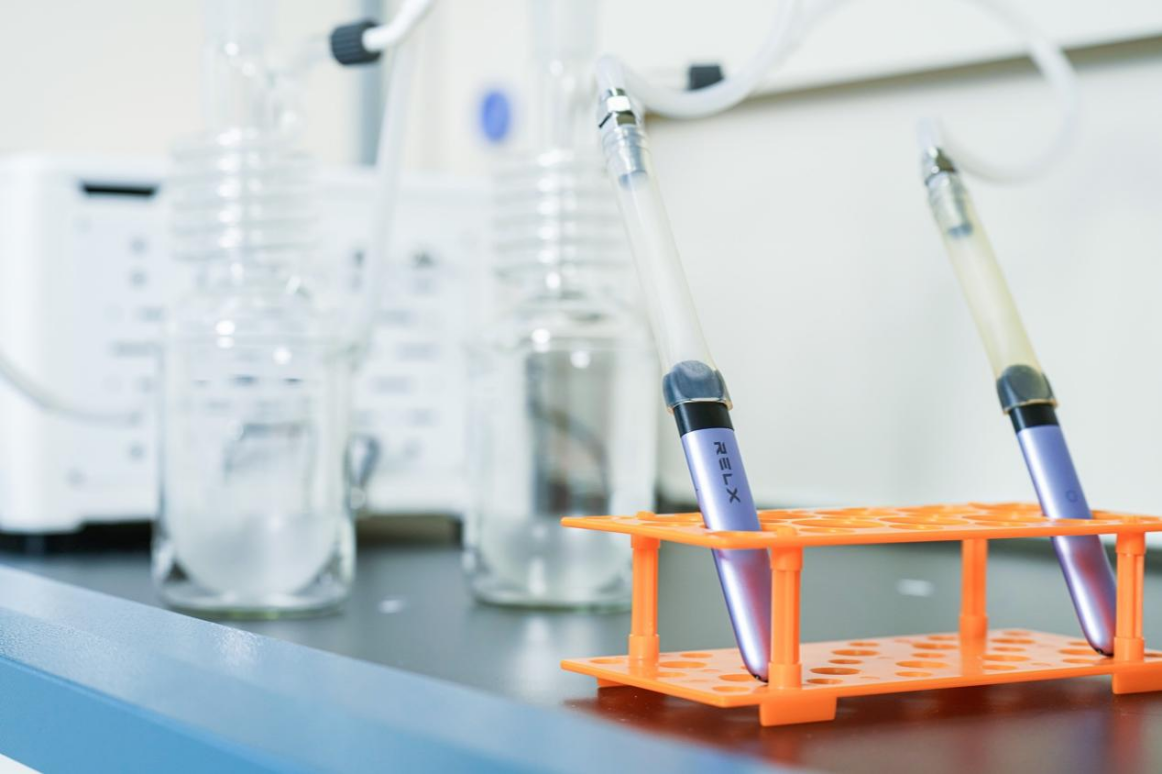 RELX Life Science Laboratory
RELX introduced that the RELX Life Science Laboratory , located in Shenzhen International Biological Valley, was developed from a physical and chemical laboratory that was put into use at the beginning of last year. Today's experimental area includes cell experiments, biochemical experiments and other parts. Founder and CEO Wang Ying said that as a leading brand in the industry, the company has the responsibility to expand the scientific boundaries of the atomization industry and bring more theoretical and practical support for products and technologies based on scientific foundations.
Of course, from the perspective of pathology and clinical medicine, the time for the establishment of the RELX Scientific Laboratory and experimental progress is still limited, and systematic scientific research will take longer to complete. RELX stated that it will continue in the next ten years. Invest in the establishment of a global scientific research platform and create a "1+4" complete scientific research chain.
Among them, "1" refers to the continuous and strict control of product quality. If the quality is unstable, the follow-up rigorous scientific exploration will lose the foundation, and the scientific research conclusions will be meaningless; the remaining "4" respectively represent physical and chemical research Based on these four items, toxicology research, clinical research and long-term impact assessment, RELX will systematically carry out scientific evaluation of electronic atomizers.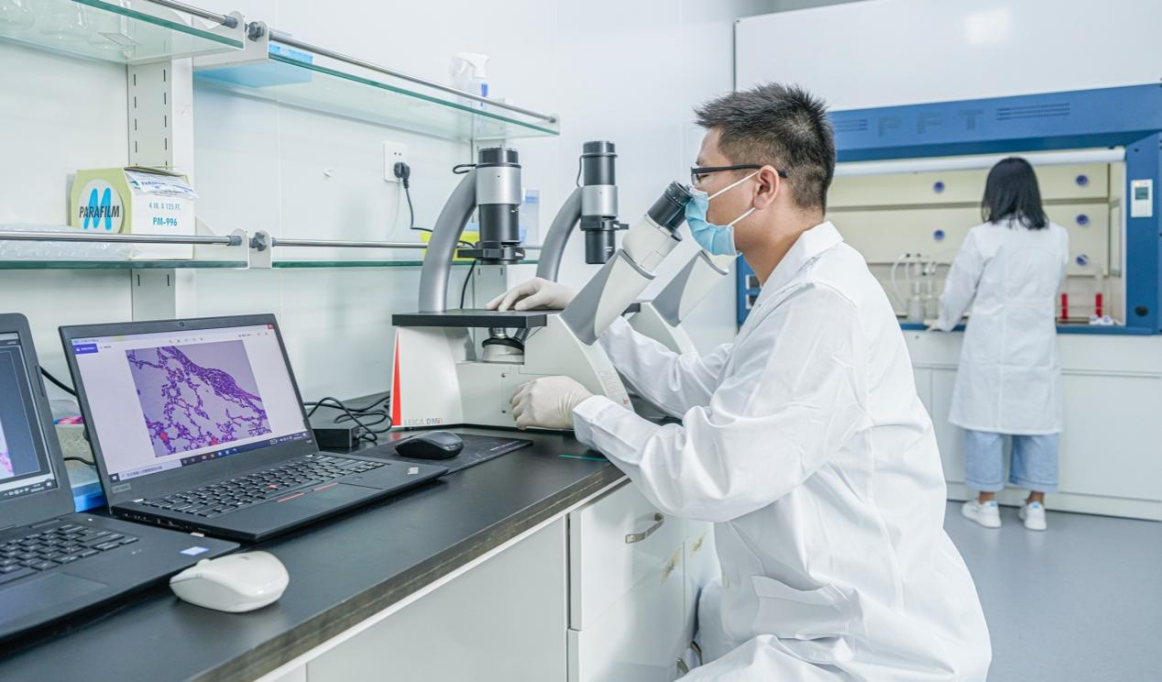 Experimenters are observing the effect of electronic atomizer aerosol on cell tissue
In order to ensure product quality, RELX has established an in-depth supply chain and quality management system in the past two years, and has landed in the RELX physical and chemical laboratory to strictly control the chemical composition of atomized liquids and aerosols, and potentially harmful The level of substance release. With reference to national standards related to food safety, strict enterprise standards for atomized liquids have been formulated to provide quality assurance for each batch of atomized liquids.
Regarding the current research progress of the laboratory, Jiang Xingtao, the head of RELX RELX laboratory, told 36Kr that RELX has made great progress in the physical and chemical research and toxicological research related to atomized cigarettes, and the toxicological research needs more experiments. To be done. " Toxicological research is a necessary process for the development of cosmetics, skin care products, and new drugs, and it is also an important module in food science." Jiang Xingtao, head of RELX Labs, introduced, "The toxicological research of RELX products needs to be explored. It is the impact of dozens of different aerosol chemical components on different body tissues and in different dimensions. "The clinical research part of RELX has also begun planning, and the laboratory will carry out this part of the experiment after the preliminary preparations are mature. ?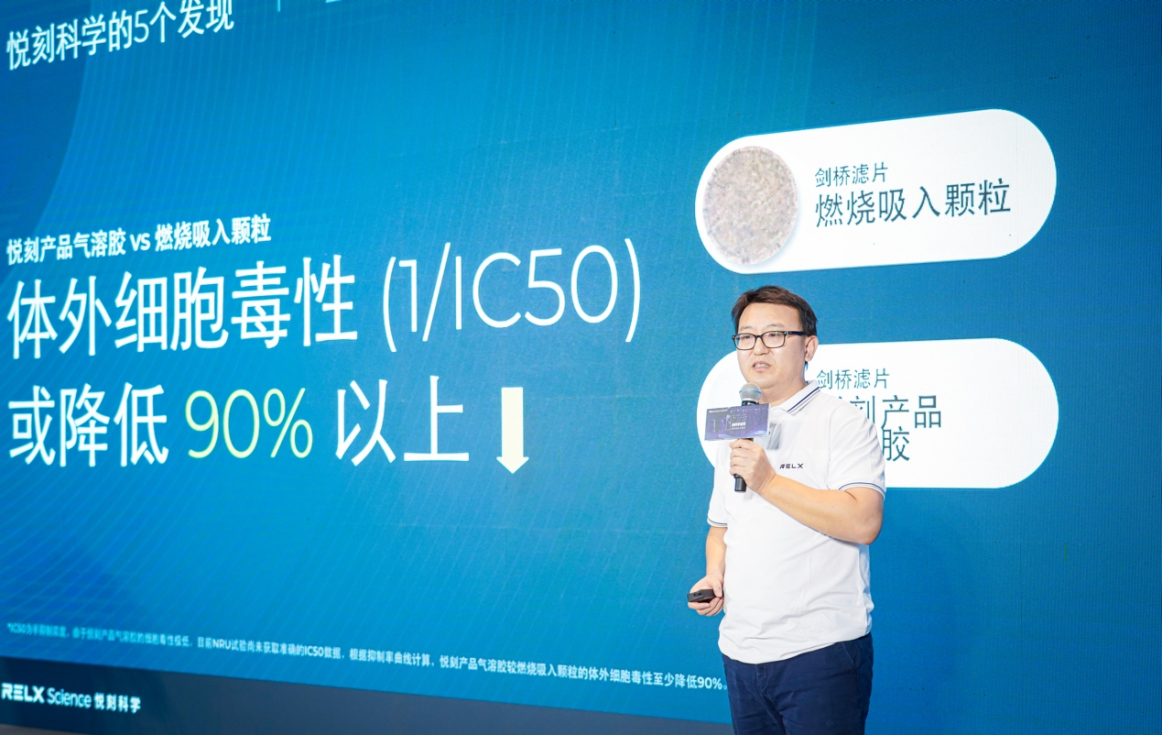 Jiang Xingtao, Head of RELX Lab
RELX has established multiple cooperative projects with different dimensions with Shenzhen Institute of Advanced Technology, Chinese Academy of Sciences, Sun Yat-sen University and other 6 universities, 2 hospitals, and 9 scientific research institutions, and has achieved multiple research results.
On this open day, Jiang Xingtao also announced 5 important findings. Among them, RELX's products reduced benzene, four kinds of nitrosamines and other harmful aerosol components by 99.1% and 99.8% respectively. It is conservatively estimated that aerosol cytotoxicity is also reduced by at least 90%
"The extent of the impact of electronic atomizers on individual health and public health, especially the extent of long-term health effects, cannot be answered by publishing a few papers. It requires a complete life science chain to solve it, and it will be a long-term process. "Said Wen Yilong, co-founder and head of R&D and supply chain of RELX.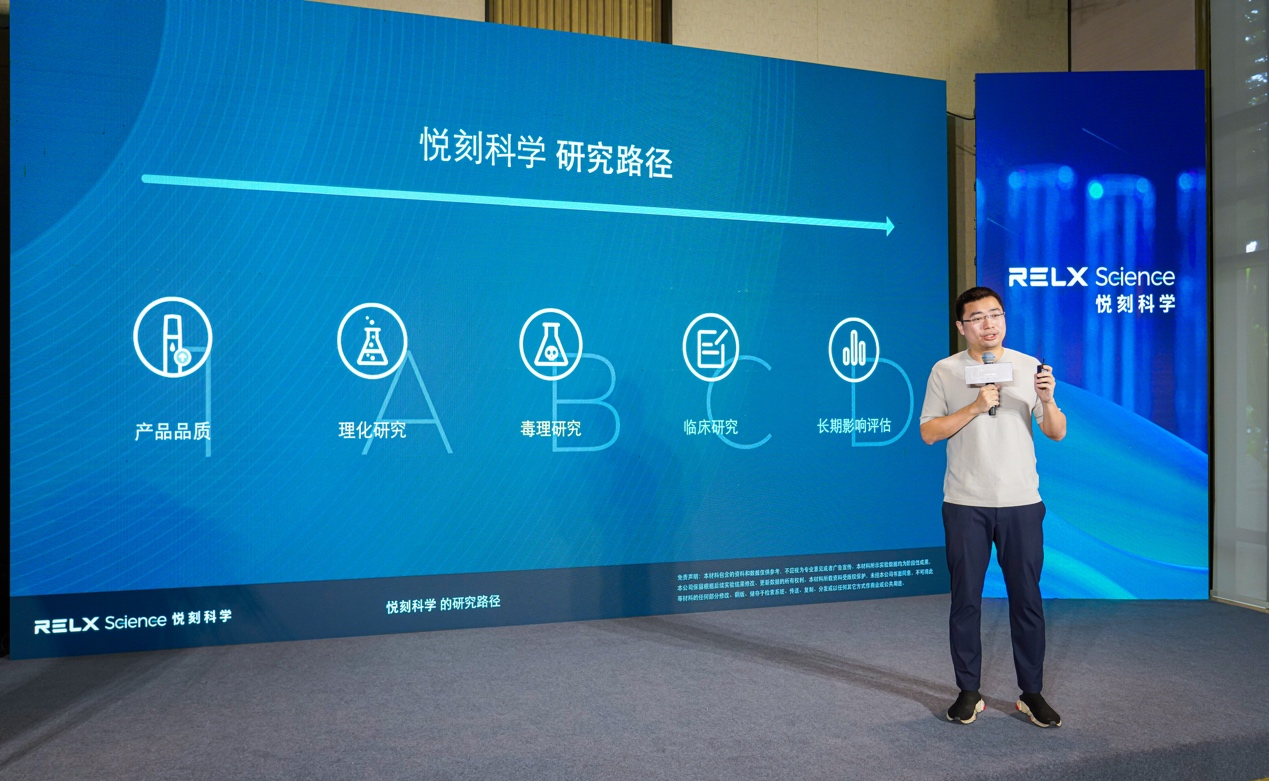 Wen Yilong, co-founder, head of R&D and supply chain of RELX
It is worth mentioning that RELX announced some details of the scientific plan for the next ten years at the event. For example, RELX will establish a global scientific research platform for RELX to create a complete science from micro to macro, from chemistry, biology to social science research. Chain.
Specifically, RELX will establish a number of scientific laboratories around the world, establish long-term cooperation with multiple hospitals, conduct regular return visits to more than 10,000 RELX users, and carry out long-term health science evaluations; at the same time, it will conduct scientific evaluations with multiple professional sciences. Institutions establish cooperation for long-term toxicology research, and complete systematic evaluation of inhalation toxicology for ingredients in RELX products; in terms of talent training, RELX will also establish long-term project cooperation with well-known universities to establish electronic atomizer scientific research The post-doctoral workstations and a team of scientists have been established to produce a series of scientific achievements such as academic journal papers at home and abroad and speeches at international conferences.
In terms of overseas scientific research, Donald Graff, head of North American scientific affairs at RELX, said that the team had started the PMTA (U.S. Tobacco Market Access Authorization) research program in the previous few months, and is expected to cooperate with the US FDA Tobacco Products Center Science Office in October. Conduct a pre-application meeting. At the same time, in order to achieve the goal of submitting an application report by the end of 2021 , the RELX North America team has worked with Broughton Nicotine Service (providing regulatory consulting services), Altasciences (providing clinical research), Russell Burnett (providing behavioral research consulting) and other experienced players in different fields. Enterprises or institutions reach cooperation.
On the road of scientific research, RELX is ready to go on for a long time. As Wang Ying said in her speech, electronic atomization is a new technology and "new species", and it is inevitable that society has doubts and even prejudices against it. Yes, and all this stems from the scientific unknown in this industry. "Faced with these unknowns, over time, science can give answers, because the essence of science is to get to the bottom of the question-so we decided to march into science, continue to explore and ultimately respond to these disputes and unknowns."
Get link

Facebook

Twitter

Pinterest

Email

Other Apps